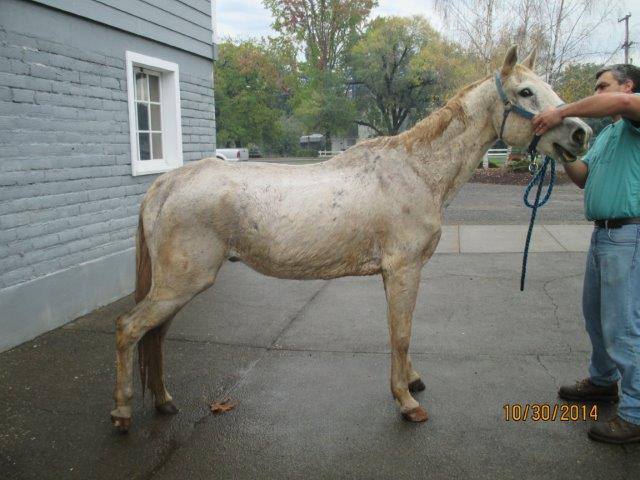 When a horse is taken into our program it is frequently sent to a veterinary facility for triage. This gives us the opportunity to have the horse medically evaluated and monitored. We can also then determine the horse's personality to better match the appropriate foster home to the individual horse.
Most horses need to go into a foster home for a few months to gain weight and recover from mental and physical effects of their previous environment. In the foster home they receive quality nutrition, and are dewormed and vaccinated several times. Often a horse takes 3 – 4 months to recover enough before they can start a training program. Our foster horse program is the heart of SEO.
Training: a horse's "life insurance"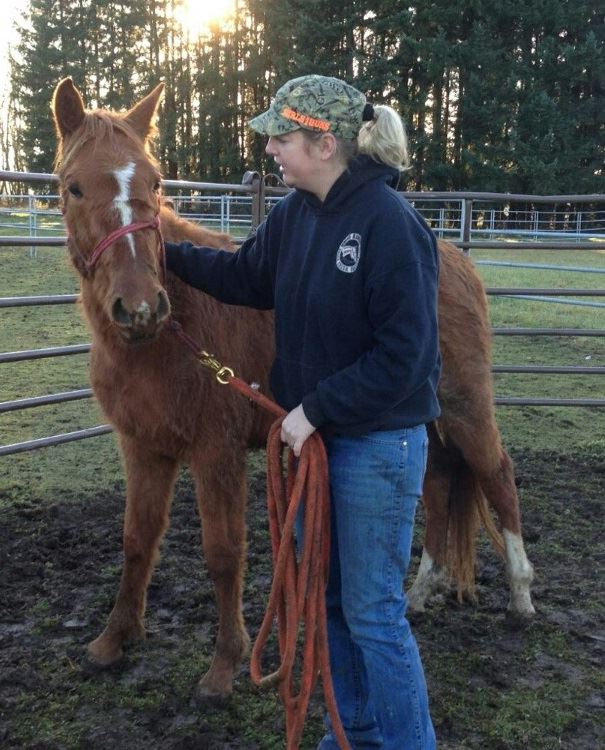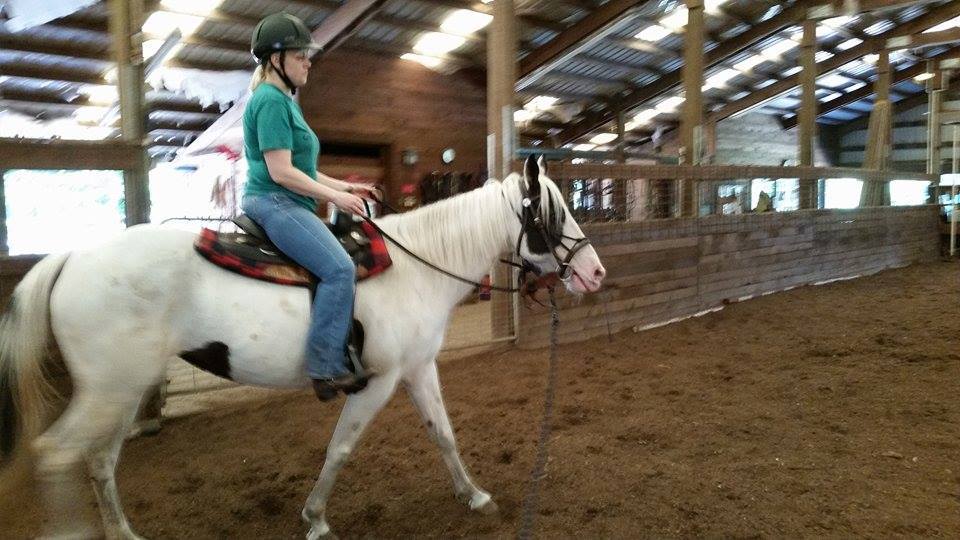 Once a horse is healthy enough, it is sent to a Natural Horsemanship-style trainer who will usually invest least 30 days of ground training with the horse to build both its trust and confidence. These horses often come to us never having been handled by a human. We believe it is crucial to transition these horses to a point where they are well behaved and ready to be ridden. Usually a horse has 60 days under saddle before we feel it is ready to be adopted out.
We are proud that our adoption return rate is very low, and we attribute this largely to the training protocols we have in place. Having happy adopters' helps spread the word about our remarkable rescue horses and increases the number of people coming to adopt our horses!
No Cost or Low Cost Euthanasia
For owners experiencing severe financial challenges the Humane Euthanasia Clinic provides an alternative to suffering through the option for a peaceful death at limited or no cost to the approved owner.
The cost of humane euthanasia and disposal of a horse, in our region, is roughly $400. Research tells us that, too often, owners are forced to delay this procedure on geriatric, ill, or injured horses strictly due to financial concerns. SEO wants to make a horse's quality of life and degree of suffering the main consideration in the decision to humanely euthanize.
All owners considering the Humane Euthanasia Clinic must fill out and return the application questionnaire or be interviewed by a member of our staff. If the horse and owner meet our minimum qualifications, and as funds allow, they will be scheduled to participate in the next clinic. Upon arrival, each horse will be examined by a veterinarian to determine whether it is a candidate for rescue/adoption or humane euthanasia, in accordance with the AAEP Guidelines for Humane Euthanasia.
For application information, Click Here to download the euthanasia application.