Lane County Seizure, October 30, 2019
Thanks to the support of our amazing donors and volunteers, together we made a real difference in the lives of 61 neglected horses in Creswell, Oregon!
These last few months have been one of the most rewarding and challenging times for Sound Equine Options. We have learned some amazing things from this seizure. Our Sound Equine Options family came together as a community to take a stand against horse abuse and neglect. Our incredibly generous donors rose to the occasion and showed us that we have the heart and the resources to fight for the magnificent animals that have given us their all. Our dedicated volunteers took on a monumental feat and told us that we have the manpower to fight for the lives of our equine friends. Thanks to all of you, we will continue to stand up and say yes to more law enforcement cases, sending the clear message that horse neglect will not be tolerated in our community.
Answering the Call
It all started with a phone call from one of our law enforcement partners. We were just pulling away from visiting a struggling horse farm when the phone rang. It was Lane County Animal Control. "Could you help us with the seizure of at least 60 horses?"
That number gave us pause. We knew that taking in 60 horses, especially since we were already caring for more than 40, would be a tall order. It would require amassing a large amount of resources, including money, supplies and people power. It would put everything we've learned in the last 10 years to the test.
How did you plan the rescue?
What happened the day of the seizure?
How did you shelter and care for the horses?
Where did the horses go?
What did it cost?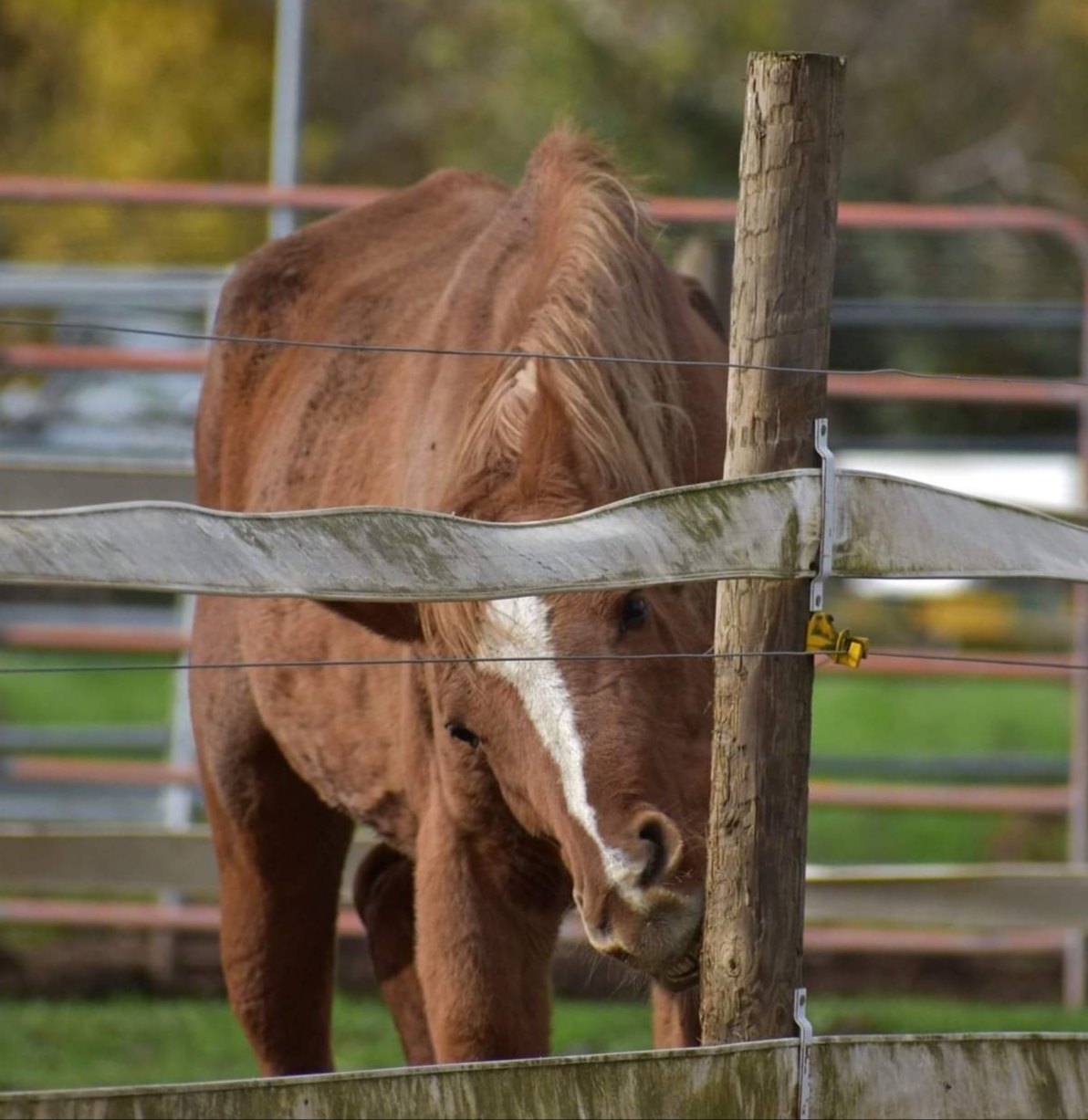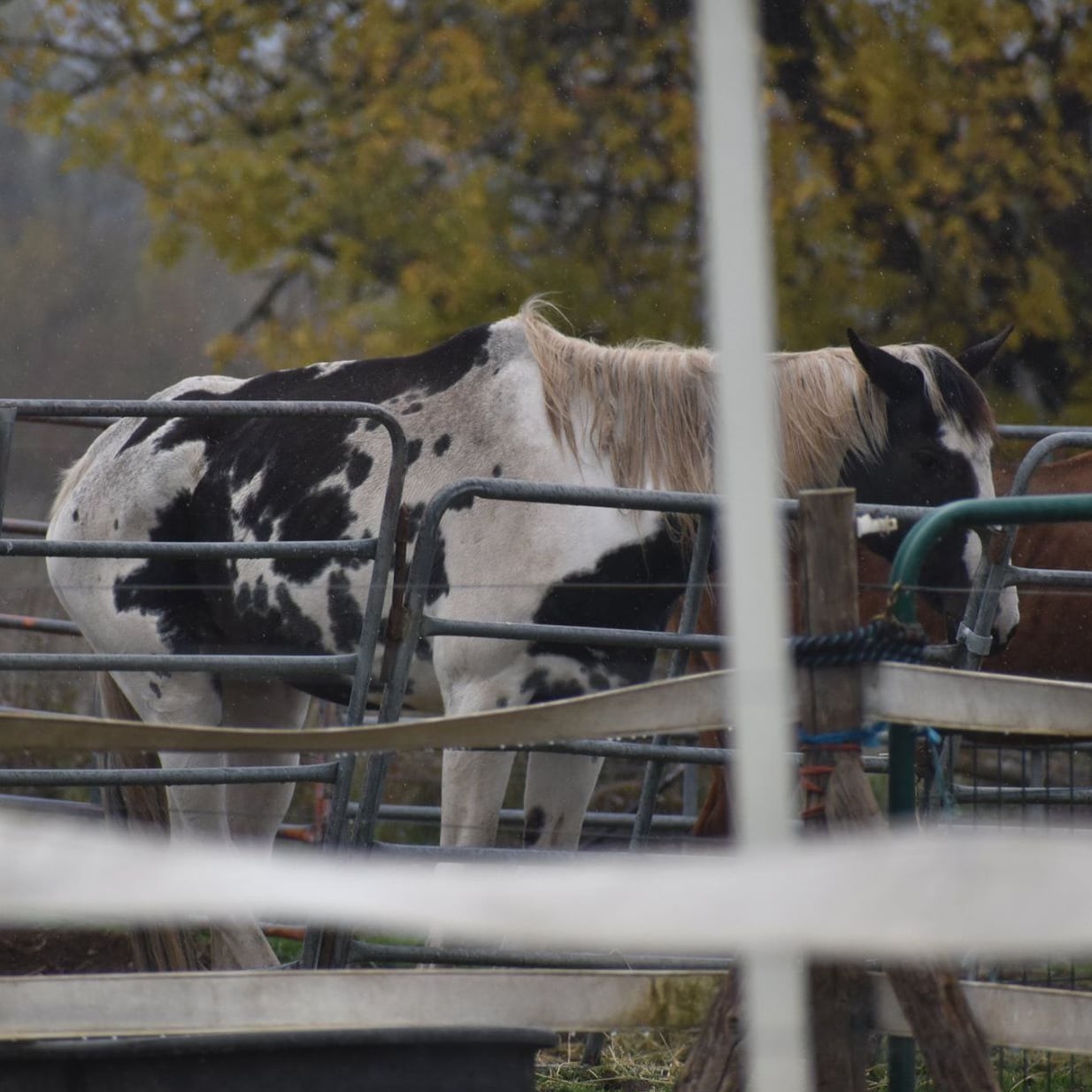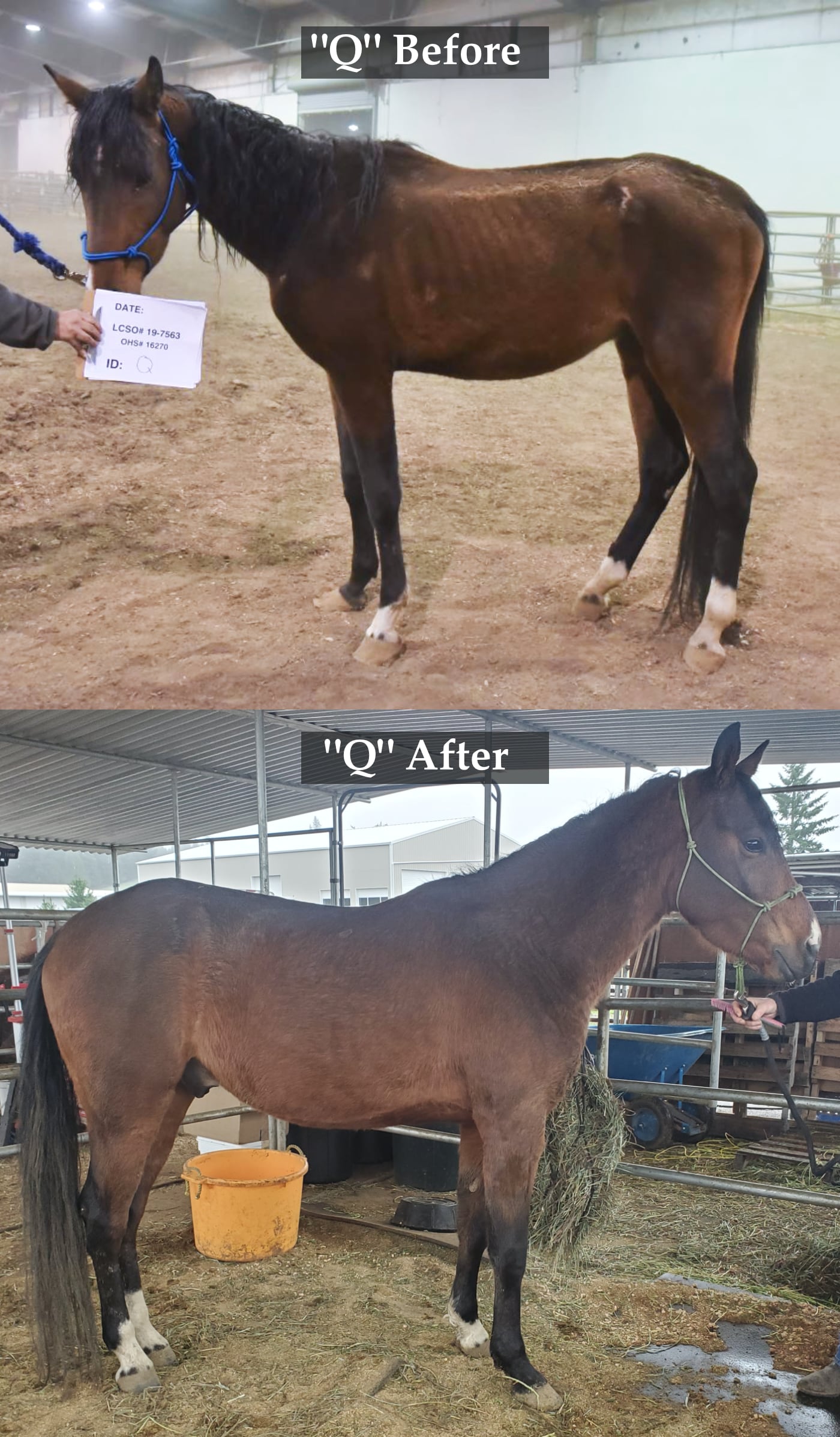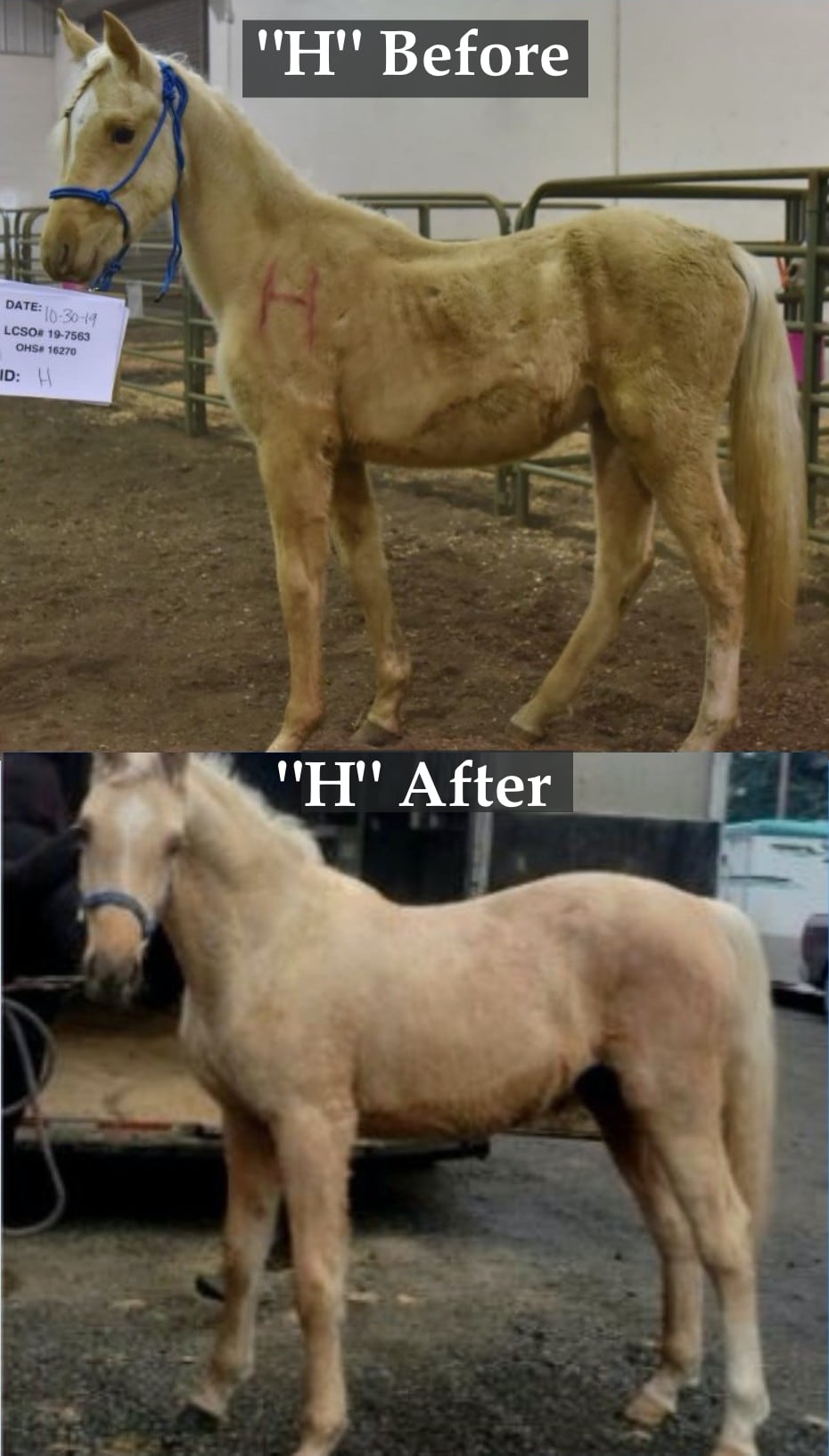 How did you plan the rescue?
We immediately set to work on a plan. We knew we would have to raise at least an additional $80,000 in order to care for 60 more horses. So staff and volunteers began reaching out to our supporters with a question—can we help these horses? Our amazing supporters answered with a resounding YES, pledging both time and money.
SEO worked with Lane County Sheriff's Office deputies, Lane County Animal Services, the Oregon Humane Society, Emerald Valley Horse Rescue, and others to plan and coordinate the effort. SEO and its team of volunteers provided horse-handling expertise and assisted with horse handling, loading, hauling, unloading and veterinary assistance. Oregon Humane Society's Investigations team assisted with the processing of evidence.

What happened the day of the seizure?
Early in the morning on the day of the seizure, a train of trailers met up at the staging area in Lane County, ready to go. After sheriff's deputies served the warrant and secured the scene, trailers were sent to the scene one at a time. Try as we might, it's not always possible to be emotionally prepared for what you see at cases like this.
Skeletal horses swayed in bare dirt paddocks, ribs visible, hip bones jutting out painfully, heads hanging low on thin necks, eyes dull. Many were in make-shift paddocks, contained only by strings of twine and PVC pipe, too weak and weary to push their way through to the grass growing just beyond their reach. Several stallions stood in the slime of their own waste, locked in stalls.
Some horses looked to have been fed recently, while others were starving and wasting away. Yet even the ones who appeared to be good weight seemed uncared for, their toes flattened in front of them, pasterns tipped down low. Some seemed feral, as if unhandled since birth.
If you're a horse person, you know the light that normally shines in their eyes, the pride and the passion that runs innately through their veins. They are strong beyond compare and generous beyond measure. These horses had given it all up for humans, and this was their reward. They were withdrawn and demoralized, their pride crushed along with their bodies.
The task before us was daunting, but our mission held steady. As an organization, we exist for them.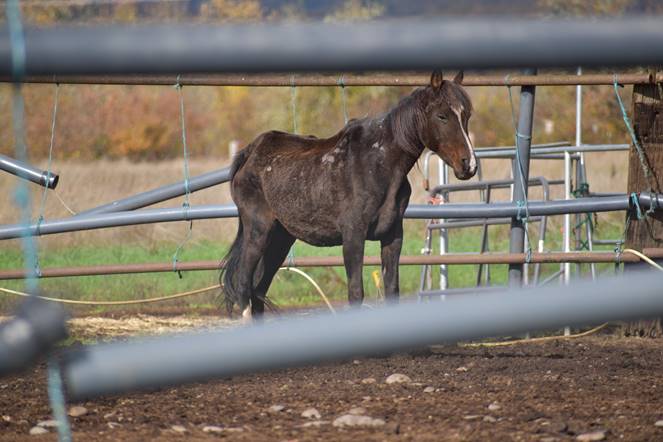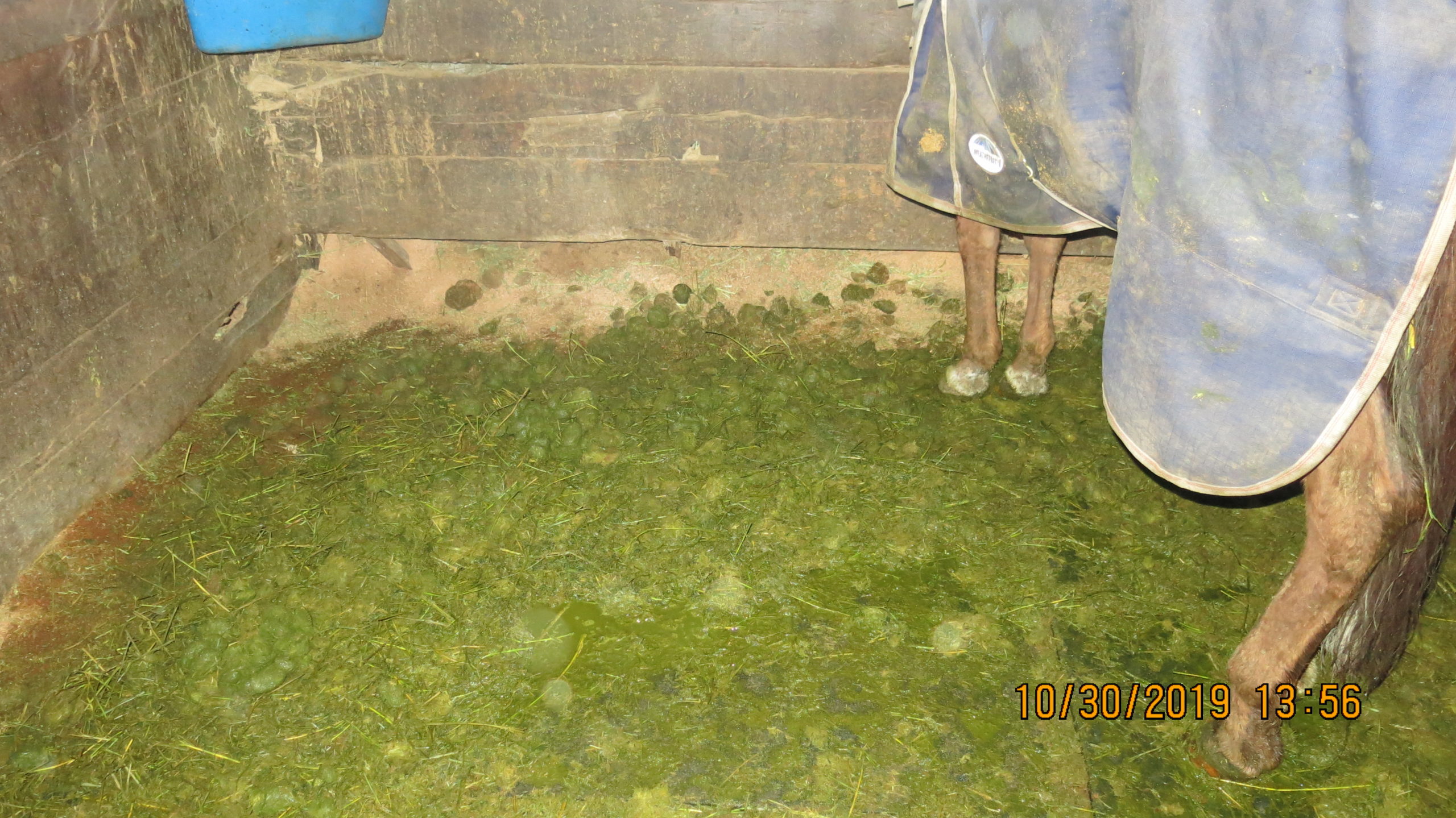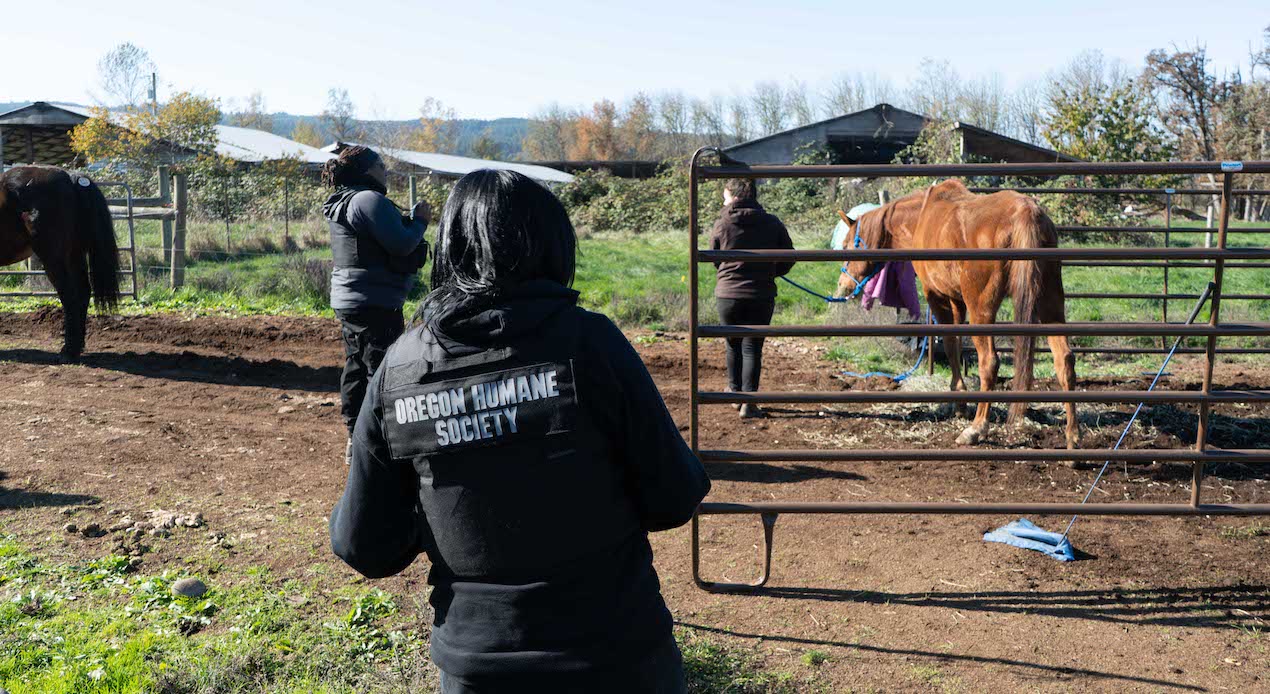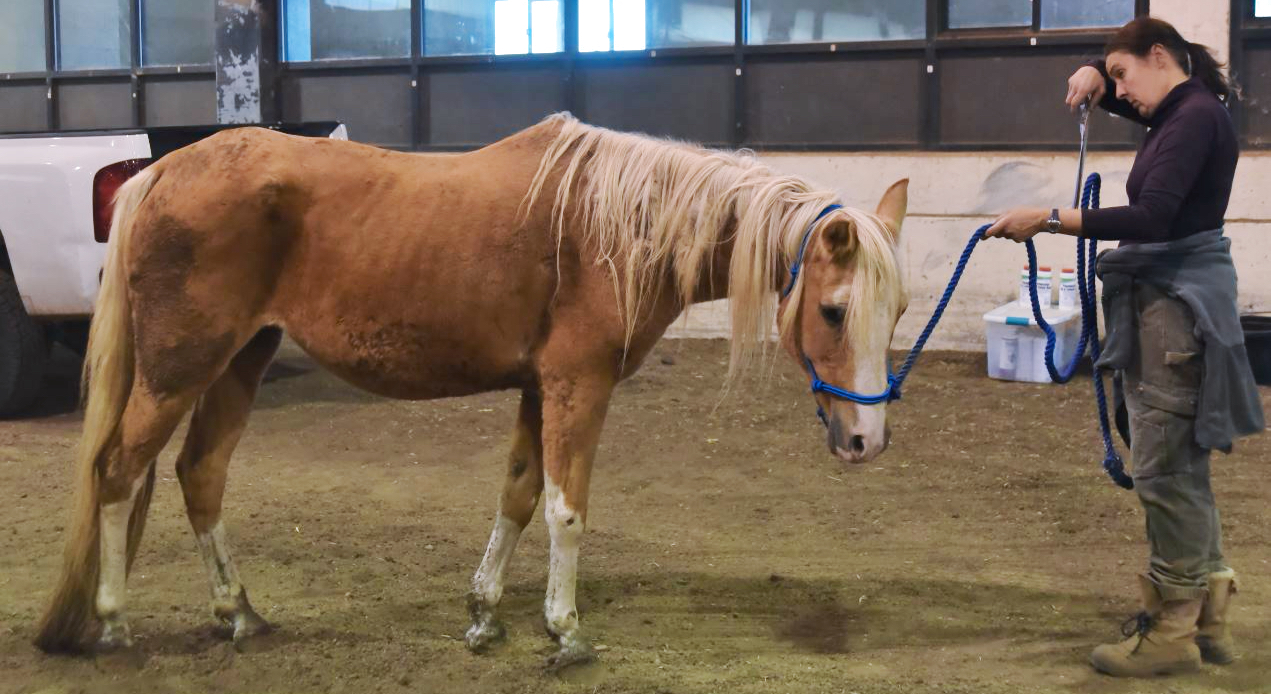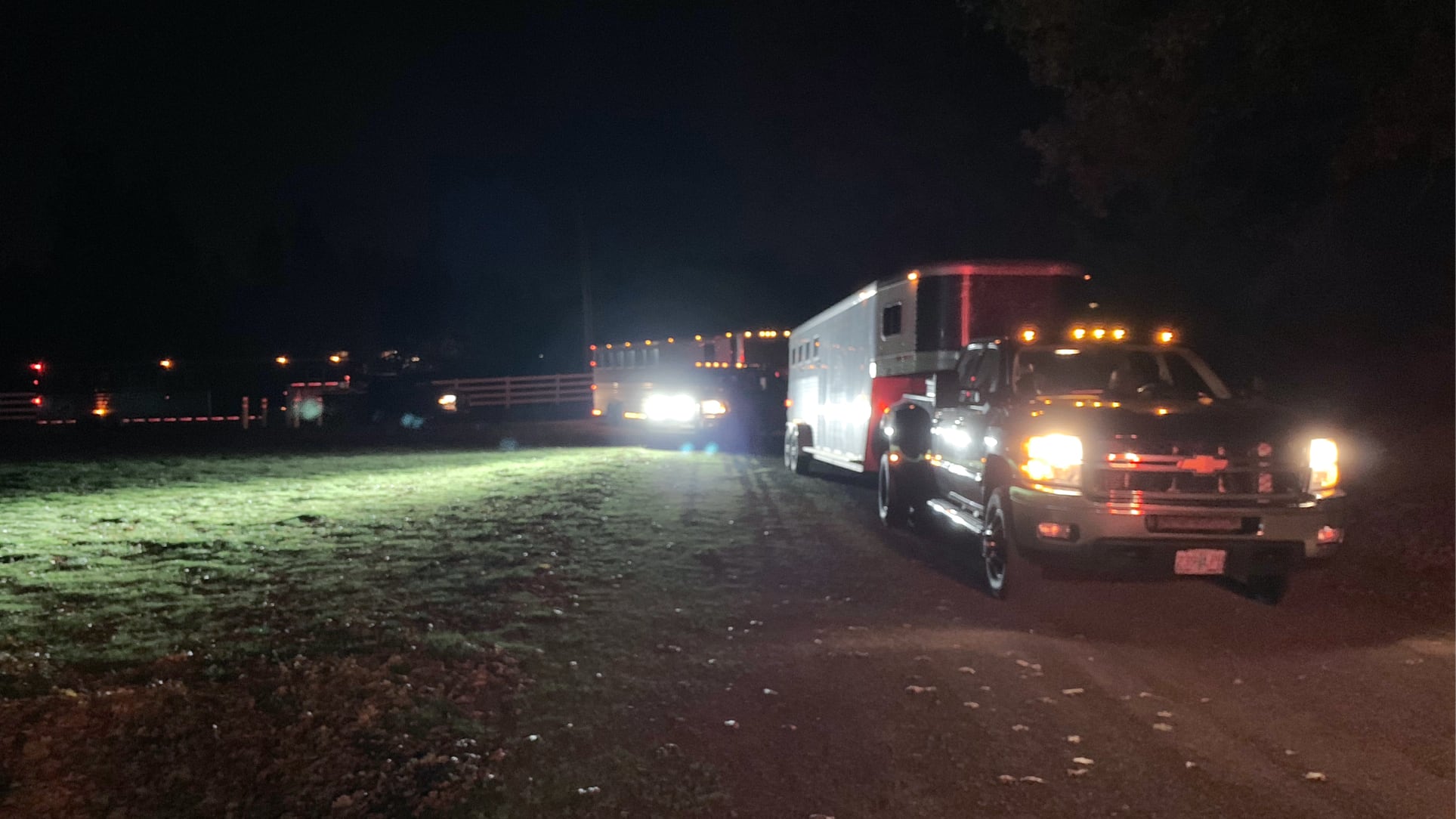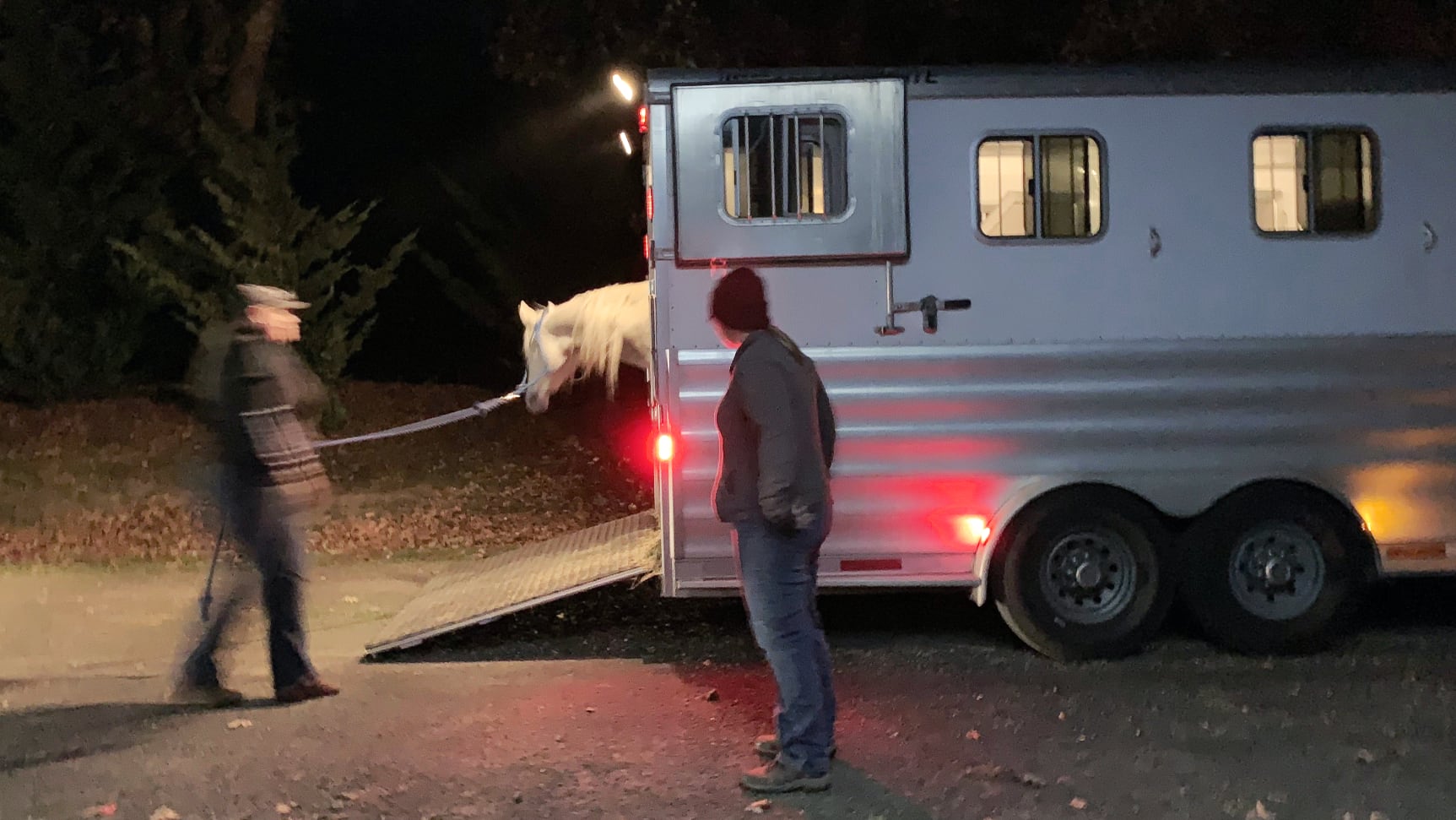 How did you shelter and care for the horses?
Our volunteers spent thousands of hours. They mucked and watered, hand-walked, picked knots from manes, picked bot fly larva from legs, brushed, and mucked again. They got tired and sore and we begged them for more and they kept on coming back (thank you, volunteers!).
Our months were filled with the highest highs and lowest lows. We nursed them slowly back to life. We poured hours, donations, vet care, hoof care, and resources into them, and we saw their personalities begin to shine through. We watched the bounce return to their step and the light return to their eyes. We gave them their pride back, and cried together as we sent them on their way.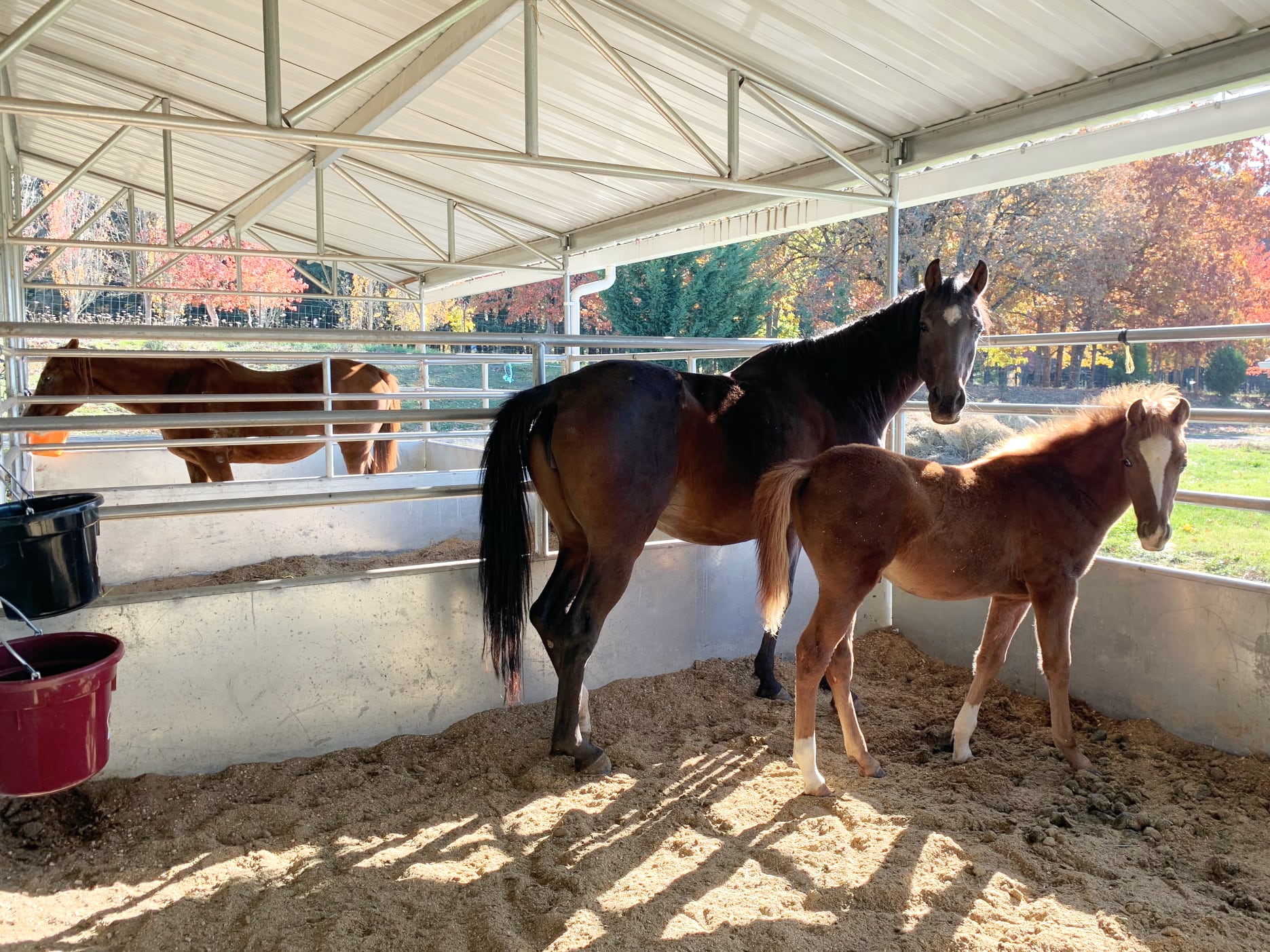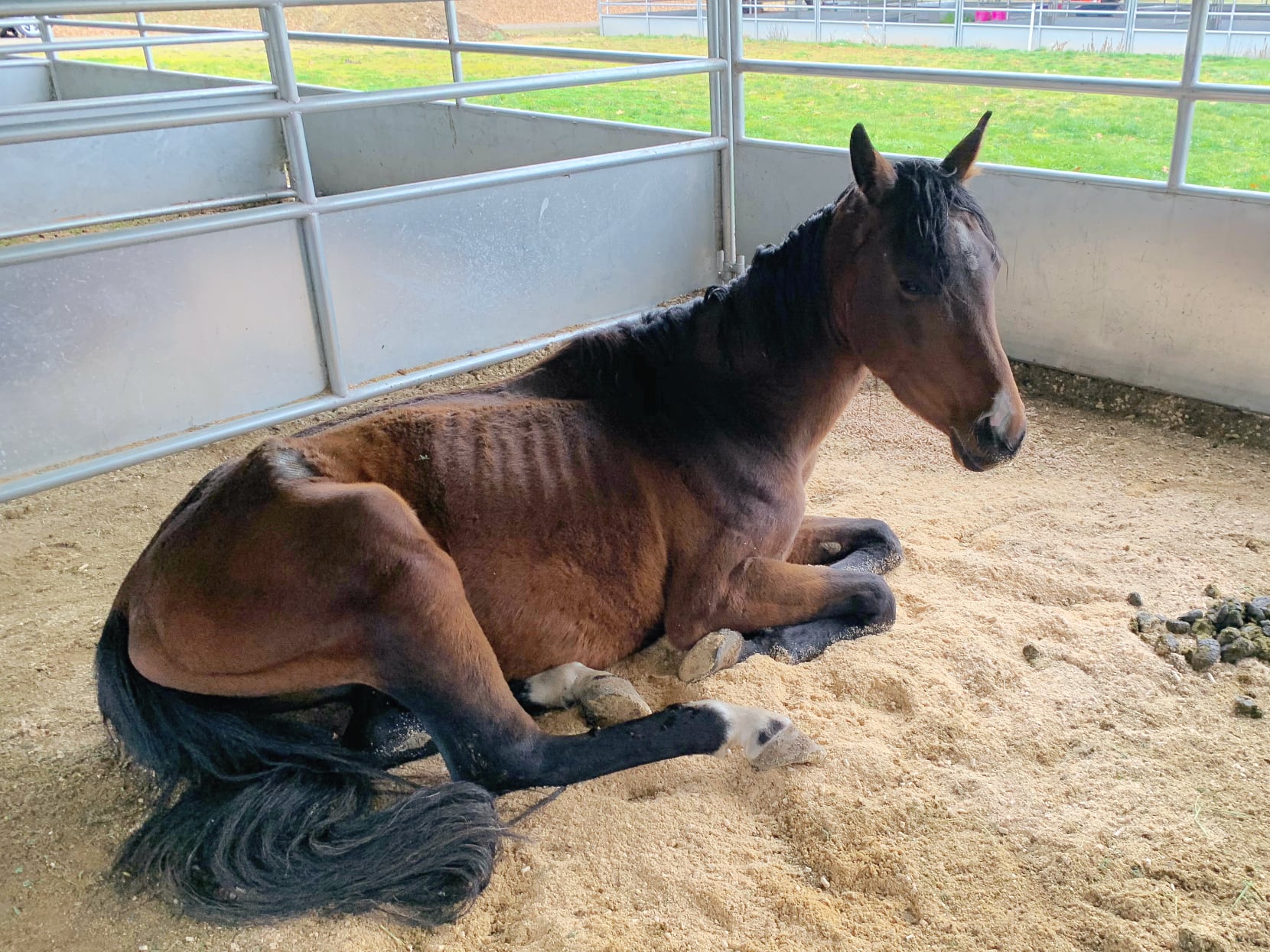 Where did the horses go?
Because this was a boarding facility, many of the horses belonged to someone other than property owner Ms. Davies, who pleaded Guilty to 11 counts of Animal Neglect in the second degree. Horses were returned to owners once they were medically stable and hauling arrangements could be made, which meant some stayed with us for less than two weeks while others remained for more than three months.
In our more than ten years of rescue, we have never faced a situation where we had to return seized horses to their owners. Our job and mission is to bring horses full circle from neglected to rescued and rehabbed and onto a new life where they will never find themselves in neglected, abused or abandoned situation ever again. The Creswell case was different. Because the property included boarded horses, many of them had to be returned to owners once their health was stabilized. Thankfully, several will stay on with us for the remainder of their rehabilitation, training, and ultimately their adoption.
Of the 61 horses seized by Lane County on October 30, 2019:
8 were surrendered to SEO: 3 have already been adopted (read the stories of Kismet and Lele), 2 are pregnant or nursing mares, and 3 are newly gelded males (read about Harper and Finn)
7 remain in protective custody with SEO while charges are pending for two additional suspects at this writing (March 26, 2020)
42 were returned to owners once medically stable (read the stories of Jumpin Jak Flash, Mona, Classie and Talisman)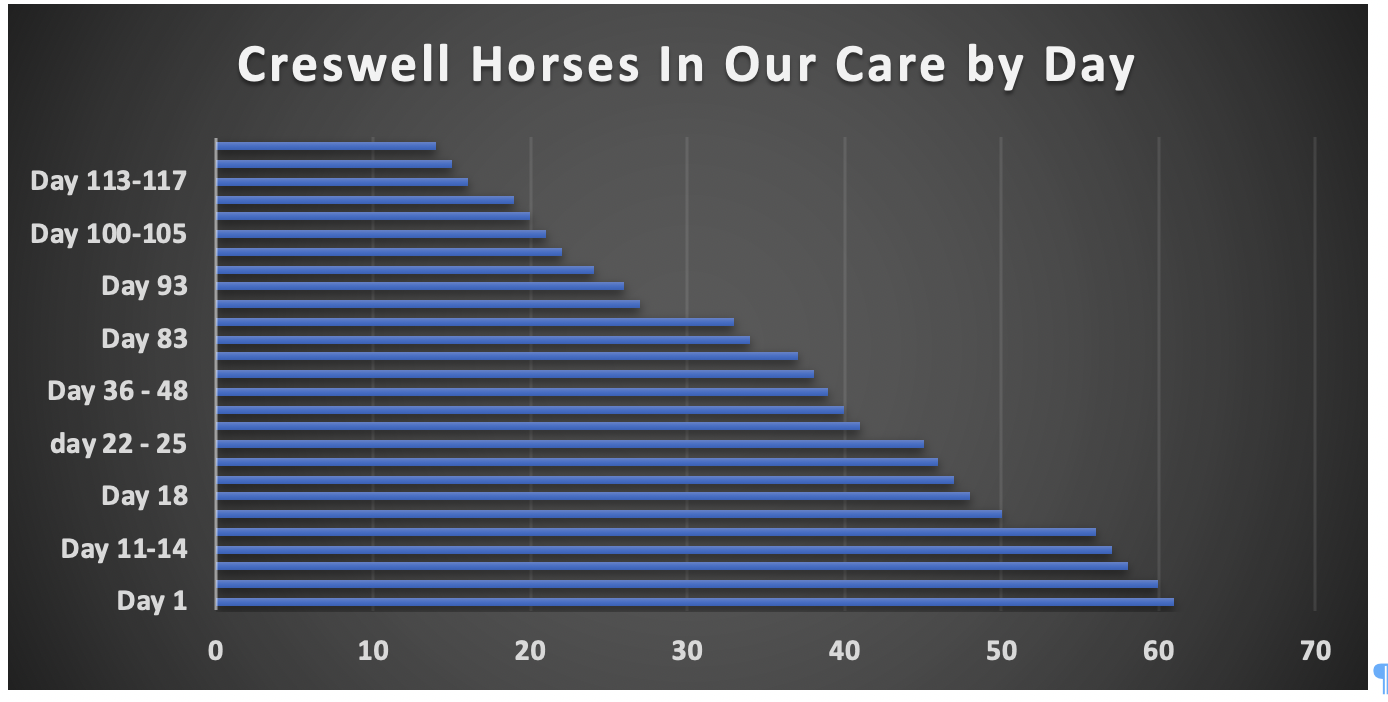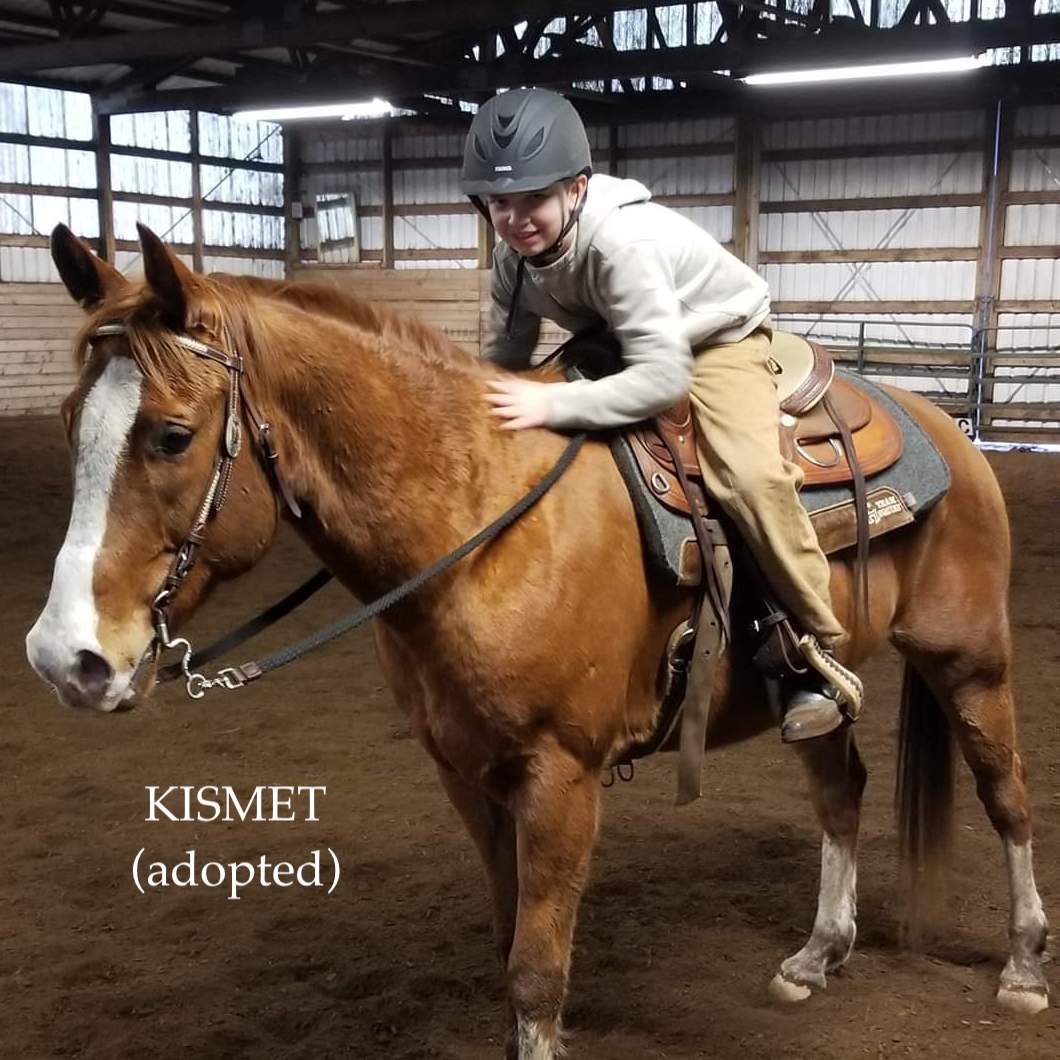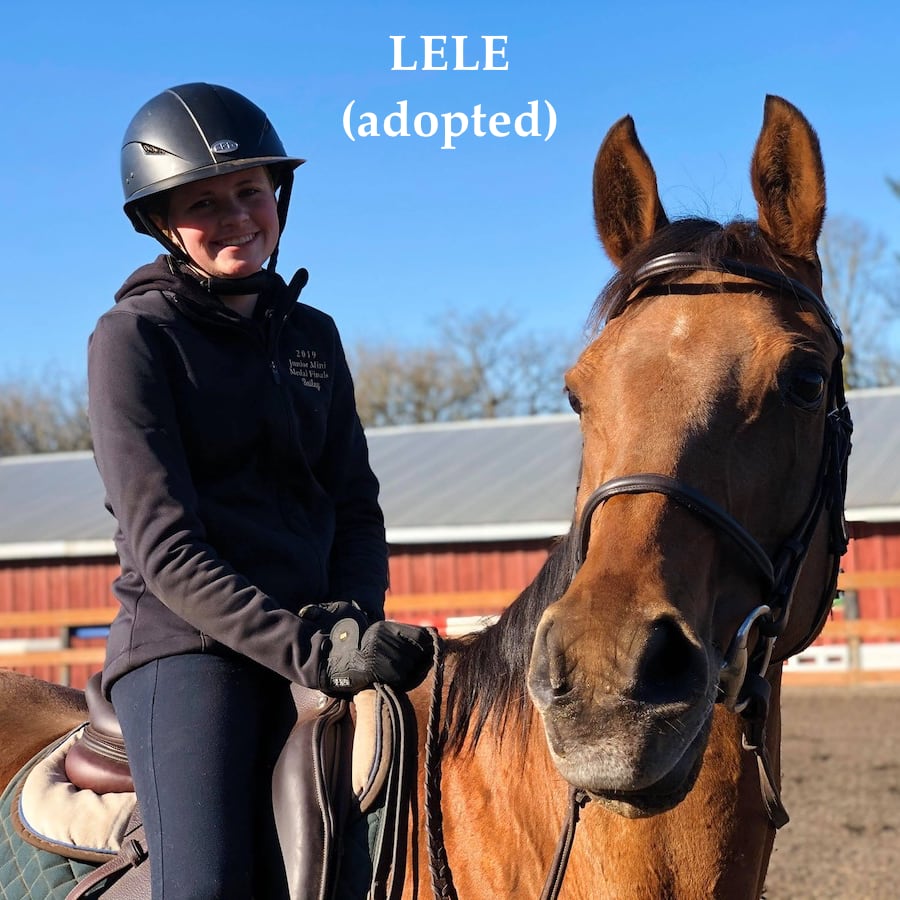 What did it cost?
To date, the Creswell seizure has cost more than $80,000. The majority of that (nearly 40 percent) was spent on veterinary care.